Styled with my glomesh clutch and just-out-of-the-swimming-pool hairdo. I'll actually brush my hair and add make-up for the real event. Promise! I will even iron the dress.
It's party time in our house this weekend. My wonderful husband Paul is turning 40 and preparations are in full swing. I've bought him a beautiful handmade silver ring off etsy. The artisan sought her inspiration from the trunk of an oak tree. I love the details and uniqueness of it's design. I only wish I'd ordered it sooner so it would be here on time...oh well.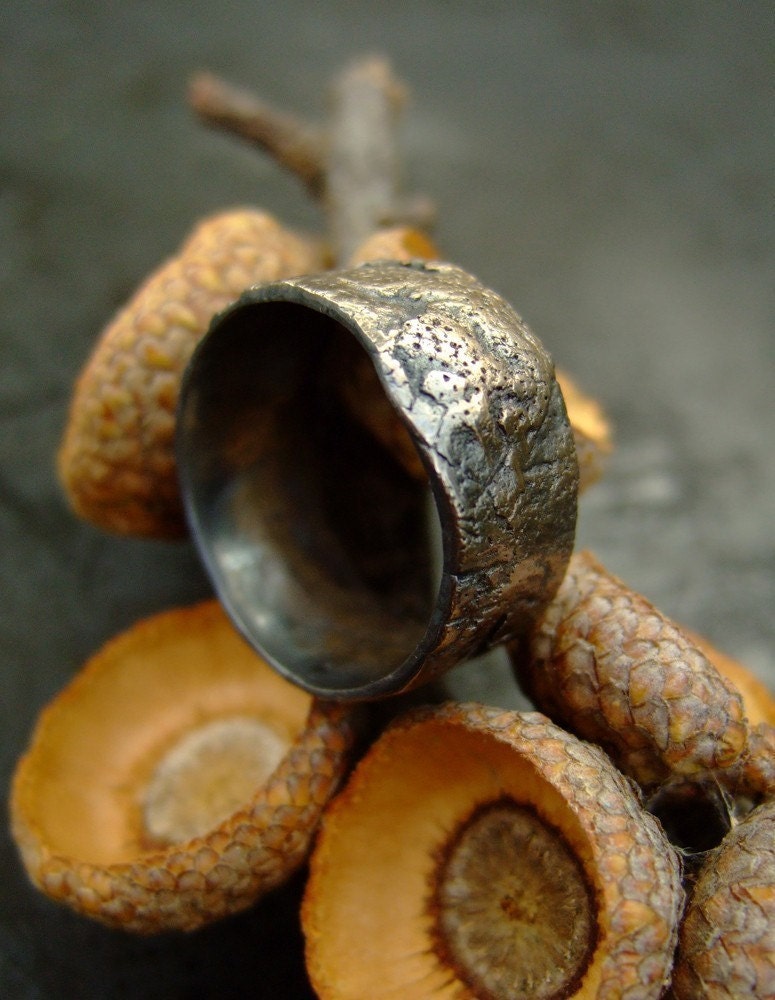 I've also spent the morning cooking two decadent cakes to take to the restaurant. The first one is Christine Mansfield's Chocolate Jaffa Mousse Cake and the second Il Diplomatico from the 2011 Gourmet Traveller Annual Cookbook. Both are bar-shaped cakes filled with mousse. I'm yet to fully work out how I'm going to link them so they don't look silly sitting side by side on the plate. I was thinking I could dust them with cocoa and place a 4 on one and a 0 on the other, both made out of white chocolate. Maybe I could add a few blueberries dipped in white chocolate and the odd chocolate curl too. If you have any other suggestions now's the time to chip in.
Lastly and by far most importantly, I have finished my party dress. I made Vogue 1190 with some silk twill (by Milly) that I bought from The Fabric Store. I have thoroughly enjoyed sewing this dress. I do feel it's a tad low at the cleavage and a tad high in length but maybe I just need to loosen up! I chose to fully line the dress. I always feel a lined dress provides a little bit more support and smoothes out some of my bodily lumps and bumps. The bodice is lined in the fashion fabric, however the skirt is lined in a nude silk from EmmaOneSock.
In addition to lining the dress, I did make a few changes. Firstly, I had to make quite a few fitting changes to the toile of my bodice. I don't even know where to begin here, all I can say is that if you make this dress, I strongly recommend making a toile of the bodice first.
I also simplified the pleats by overlocking the edges before folding them under. The pattern suggests finishing each with a chiffon hem prior to folding. This seemed like an incredibly fiddly waste of time to me. You could actually get away with bagging them out, however I quite like the fact that they form an open fold.
I also altered the way I attached the contrasting waistband. On the pattern, this is actually an insert that is faced from the inside. Instead, I simply folded the strip and sandwiched it between the bodice and skirt seam. This seemed like an easier option and made more sense as I was lining it. The contrast is a silk satin purchased from Spotlight.
Lastly, I handstitched along the seam where the bodice overlaps on the inside of the garment. This was to stop any gaping at CF neckline.
Nude lining with added lace edging.
Lastly, I did not gather the shoulder straps on my bodice lining.
I'm really looking forward to the weekend. We're kicking off at a lovely outdoor bar overlooking the marina, followed by dinner with friends. Oh, a night out without the kids is soooooo much fun!